Blacksmith Shop In Progress
September 18, 2017
New week – new model. The next item on my roadmap is an advanced blacksmith shop. Advanced means in comparison to the primitive workplace to be able to forge steel as a tier 3 resource and with the opportunity to create steel tools for higher efficiency. This building will require iron as well as bricks and some roof tiles. As always I use photos of a Nordic original and I choose this one. It is an old Swedish smedja and I want to make it for the upcoming North 6.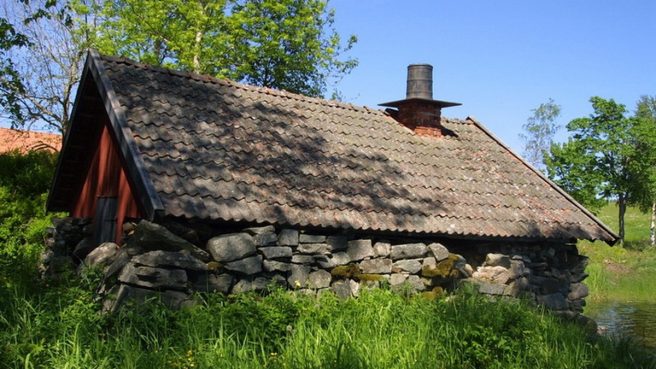 My sketch is done so far. It is a simple construction but deserves attention too. I need a width of 5 game tiles to let people use the door correctly. So it will require more area than my simple smithy but that's ok. The first row of tiles is reserved for road connection.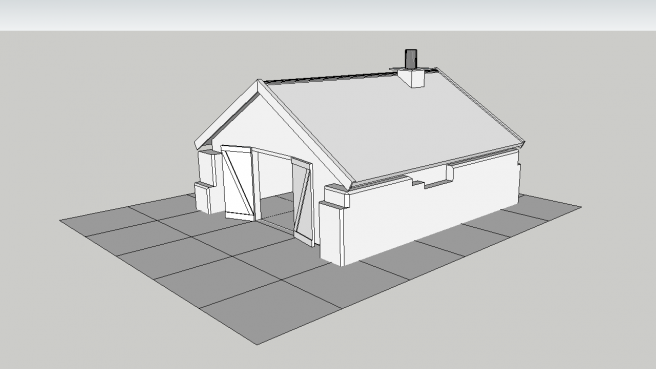 On the backside I added an open door. So we get some light in the smithy and can take a look at the worker. You also can see that my models have a part below the ground. It is necessary to match the terrain if built at a river or lake because my buildings don't fully flatten the terrain. Now I will texture it and then see if my stone walls are looking natural in game or if they need some tweaking. I don't want to make them too complicated to keep it as low poly as possible.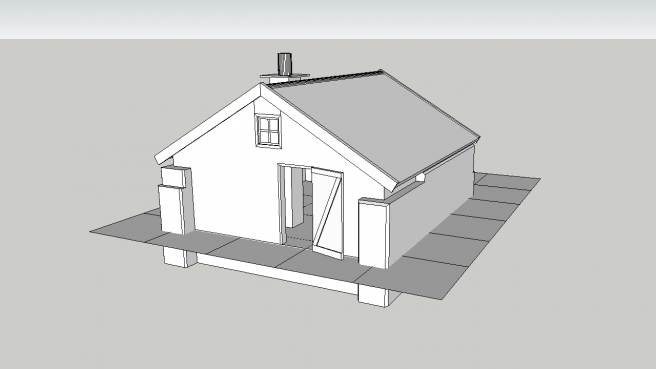 A first textured model is done including building stages. I want another variant with brown wood, so you can build a small smithy for making iron, this advanced forge to make steel and another one for making steel tools with different look.