Modding Diary – October 2018
Hello everyone,
Summer is over, at least in the northern hemisphere, so time for some Banished modding. I could not do very much, but I want to continue the blog and to show what's finished or started. The topic of the month seems to be storage and trading, which was not really planned. But, one by one..
Emerging Flax-Production
At the beginning of October, I got the Weaver's Hut up and running. Of course, it needed flax as a crop as well as a material and I decided to make my own models. I had to google first how such a flax field actually looks and then to build something that fits the character of the plant but also runs fast enough in game because crops can easily hit the frame rate. Here are some impressions of real flax fields:
And here how it looks in Banished right now. My little flax farm. :)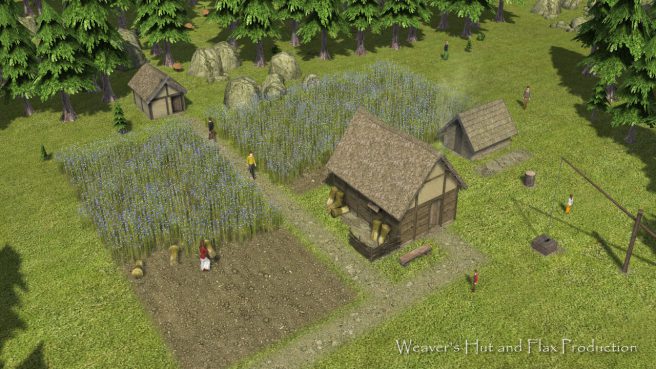 Loft-Storehouse for happy farmers
Then I got a nice suggestion from Finland for new storage buildings and as a result, this loft storehouse was built. It is a traditional type of storehouse for clothes and things like that and with bedrooms in the attic. In summer, people spent their nights here, certainly to escape from the crowded main house, which was heated in winter but also used as a workplace and kitchen. In order to implement this feature in Banished, it will be a storage location for clothing, textiles and utensils including a small happiness radius. With the passage, it will be also interesting as a gatehouse for farmsteads.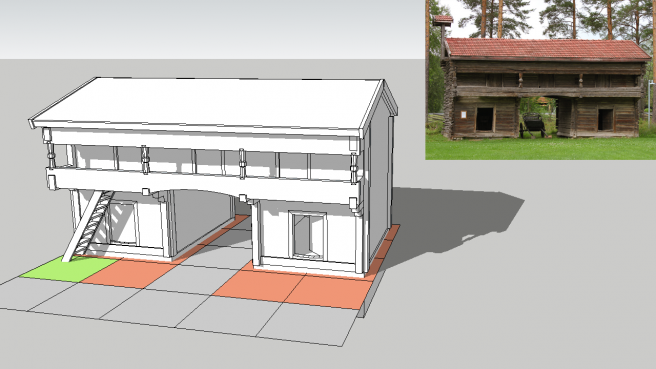 Big Storehouse for efficient Norsemen
About the suggestions and some image researching, I came up with the idea of a big but old storehouse. There were similar buildings in different designs and sizes with such floor constructions as a typical feature, on the one hand to keep animals away but certainly also for efficient storage. In Banished, this is a useful addition, as the brick barn is only available in late game and the various sheds or pit houses are small. This is the first draft, with open walkways left and right, which additionally supports the space-saving design. More variants can follow later.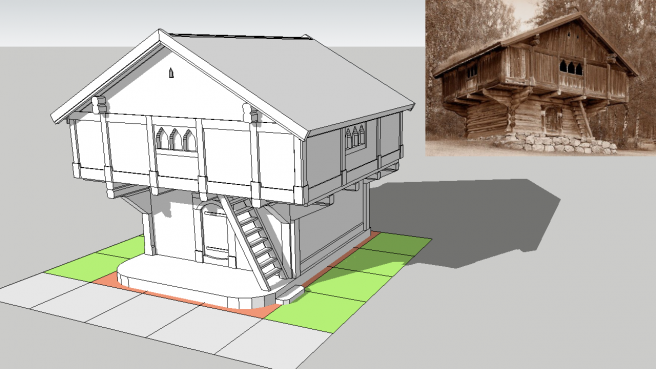 Granary to support the mill
While working on these storehouses, the old idea of a granary to effectively store grain and to support mills came up again. Both the watermill and the new windmill have special requirements for their location (stream or hill). That's realistic, and also creates historical settlement structures and interesting challenges in game. But transporting grain to the mill can be a problem and it would be nice if you could somehow optimize it (without relocating the whole village). The little granary below allows it now. Up to 3 workers can be hired here to carry rye or wheat from the barns in the village. The miller can then make use of the near granary and also stores the finished flour right here, for short distances and continual mill operation. You can now optimize your own village with the Granary mod for download below the post.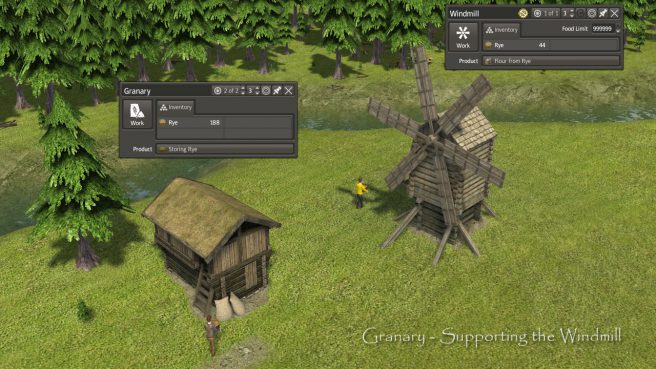 Trading Post without vanilla flavor
In the last few days, I've started replacing one of the last Vanilla models. I find the trading post one of the best models of the original game but it does not really fit in the North anymore. Actually, I'm thinking of a kind of modular trading port that you combine yourself but this idea also has some drawbacks and there were always suggestions from players who wanted an object with higher storage capacity simply because it is more comfortable with the game mechanics and also necessary for auto-purchasing. Some time ago I had saved this photo, but I don't know anymore where it was exactly. It's for sure one of the Viking open-air museums in Sweden or Denmark.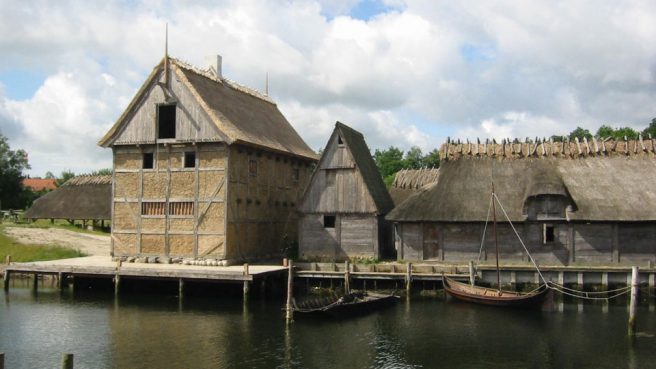 This picture is my template for the new trading post. The small house in the middle I took out to get exactly the original dimensions of 12 x 11 tiles (also to fit it in the menu scenery). I want to use it later for a special fur trading post. And that's how it looks like in SketchUp for now: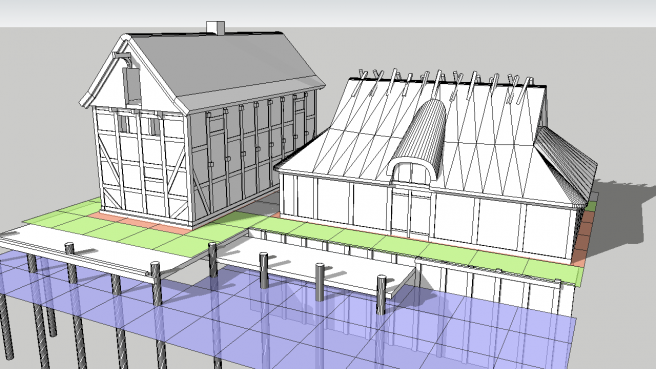 So far for this month. Have fun testing the Granary and as always, let me know your opinions and suggestions, here or over on WoB.