Hunting Cabin In Progress
September 9, 2017
Following my roadmap I want to start another model to complete the Nordic set. It should be a simple and small building, similar to Trapper's Cabin but also different to not confuse them. A special new game mechanic is not necessary. It will just replace the vanilla hunting lodge in the north expansion. Searching for suitable photos I found this one.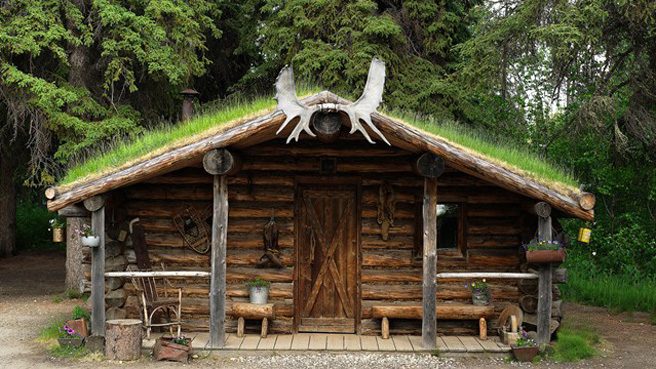 A first sketch is done so far. The cabin will take place on 4 x 4 game tiles. Additional road tiles in front are not necessary in my opinion. It can be placed in the forest with or without a connected road then. I'm not sure but something seems to be missed.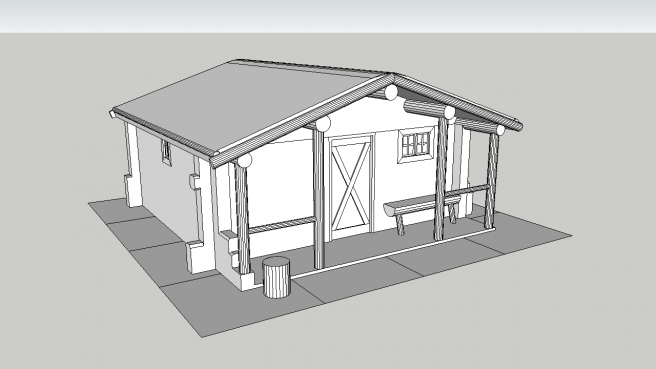 The new hunting cabin is textured. I made a new kind of sod roof to create more variation and to distinguish it from normal log cabins. I also added these elk antlers as you can see in the photo above. Now it is definitely a Nordic original.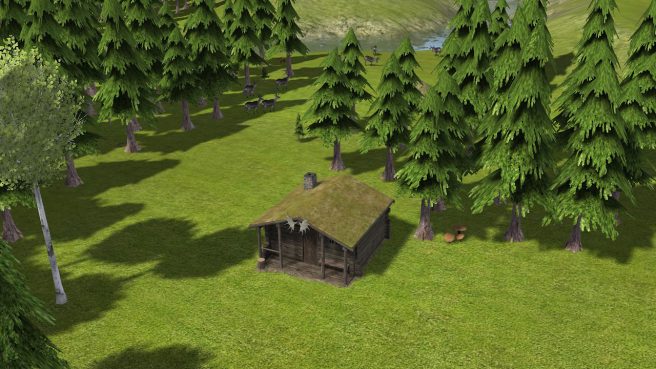 This preview version contains the new hunting cabin to try it on your own map. It can be added to a running game: NordicHuntingCabin.pkm