Loft-Storehouse
After a break from Banished I would like to share a new building. It was started when we talked about barns and gated farmsteads on World of Banished and is now finished. It's a specialized storehouse for non-food items and with a passageway. You can build a road through it and people will walk there. It matches rustic log cabins as well as modern cottages. The mod is fully compatible with North 6.2 and all other scenarios including Colonial Charter. You can also add it to a running game.
In real life, these storehouses were common in Scandinavia mainly to store textiles or clothing and in summer, the rooms upstairs were often used for sleeping. This special use and structural feature gives the building its name. Let's round off your farmstead with this Nordic original! :)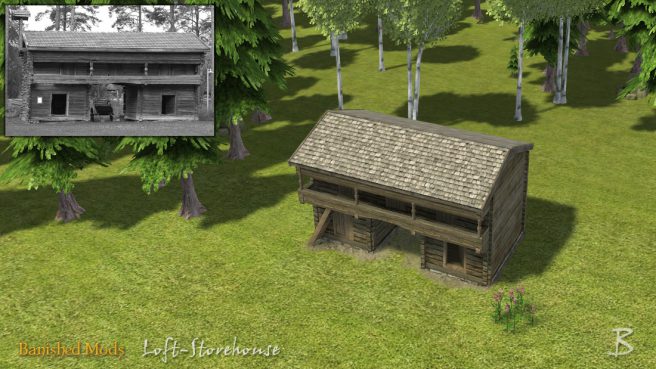 Download Loft-Storehouse
(1.1 MB)
Special storehouse with a passageway and lots of space for textiles, clothes and tools.